The School of History and Sociology presents the spring 2018 speakers series.  All talks are Mondays from 4:00 - 5:30 PM in room 104 of the Old Civil Engineering Building, unless otherwise noted.
Questions about the series?  macrakis [at] gatech.edu (Email Dr. Kristie Macrakis.)
January 22, 2018

Angus Burgin (Johns Hopkins University)
"The Neoliberal Turn"
February 5, 2018

Carla Gerona (Georgia Tech)
"Reimagining the Camino Real"
March 1, 2018 (NOTE THAT TALK IS ON A THURSDAY)

Christopher Lebron (Johns Hopkins University)
"The Duty to Imagine"
In honor of Black History Month
***Talk is at 4:30 PM in the Clary Theatre, Student Success Center.
March 12, 2018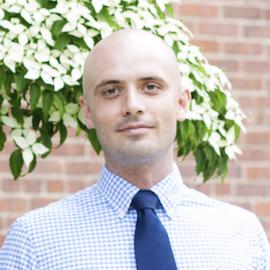 Allen Hyde (Georgia Tech)
"Immigration and Labor Market Outcomes in U.S. Metropolitan Areas"
March 26, 2018

Hallie Lieberman (Georgia Tech)
"Dildos for the Disabled: Gosnell Duncan and the Invention of the Silicone Sex Toy"
In honor of Women's History Month
April 9, 2018

Nancy Reynolds (Washington University, St. Louis)
"Urgency, Waste, and the Affective Politics of Construction at Egypt's Aswan High Dam"