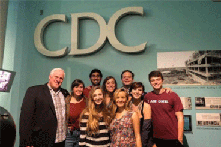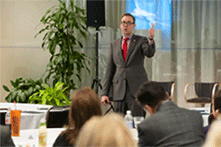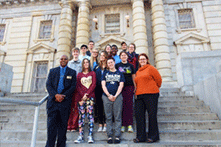 Enjoy a traditional liberal arts experience with a remarkable (4:1) student-faculty ratio, while taking advantage of everything a major university has to offer, including one of the best libraries in the Southeast.
Learn from renowned professors who conduct path-breaking research, yet who also care deeply about student learning and will mentor you in research, writing, and public speaking.
Combine the broad humanist perspectives of history with the analytical methods of sociology, without having to navigate two majors and two departments.
Join a diverse community of brilliant young students, half of whom come from outside Georgia, living on a lovely campus in the heart of a vibrant global city.
Take unique courses, available only at Georgia Tech, that situate science and technology in social, political, and economic context.
Pursue an alternative pathway into technology-focused careers, including science education, technical communications, and environmental policy.
Set yourself apart from other liberal arts graduates by obtaining a Bachelor of Science degree from one of the world's great technologically-focused universities.
Become a fearless boundary-crosser, ready to work collaboratively with people from many disciplines and backgrounds in today's team-based work settings.
Cultivate global understanding through coursework available in Atlanta and via study abroad programs, including many led by HSOC faculty.
Connect with local communities through specialized training and service learning projects, all under supervision of HSOC faculty.
Get the inside track to postgraduate study and professional school, with a blend of knowledge and skills that will open doors in a variety of fields.
Avoid student loan debt by taking advantage of our low tuition rates and generous scholarships, which leave you free to pursue careers and professional opportunities on your own terms, without financial constraints.
Follow these links to get more information about the undergraduate degree in History, Technology, and Society.  You may also visit the CURRENT STUDENTS PAGE for additional information.
The History Club at Georgia Tech, provides an active forum for the discussion of ideas related to history, especially focusing on topics typically outside the range of most Institute curriculum.  The club acts as an intellectual and social center for all Georgia Tech students interested in history, regardless of their major. 
The club sponsors museum trips, film viewings, and guest speakers. Examples of recent events include a forum on female forms of radicalism for Women's History Month, a group tour of the Atlanta Cyclorama, a screening of and lecture on the film The Patriot, and a round table on Cuba after Fidel.
The School of History and Sociology also houses a chapter of Phi Alpha Theta, the National History Honor Society. The School hosts a spring Phi Alpha Theta induction ceremony and HTS awards ceremony where outstanding student achievements are recognized.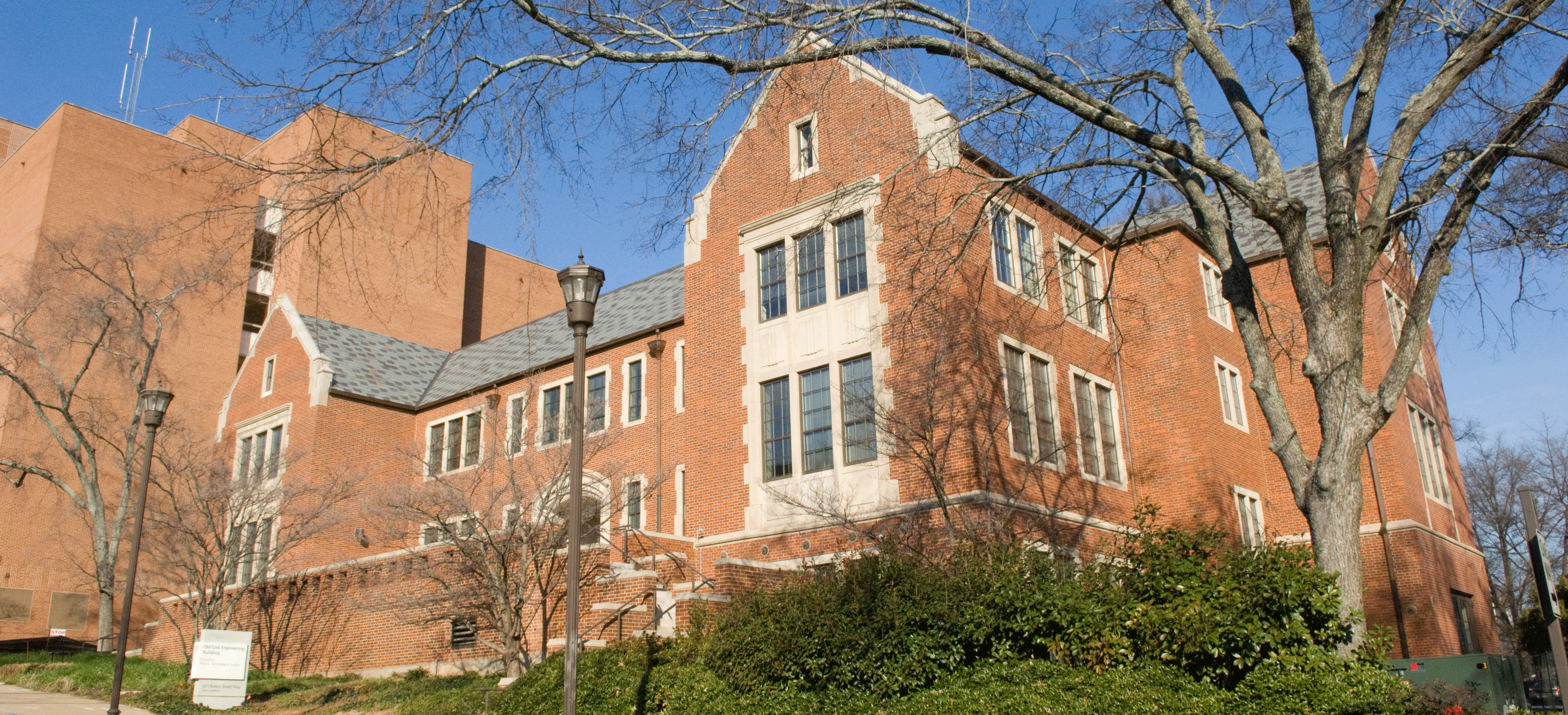 The School of History and Sociology (HSOC) awards a major undergraduate prize at the end of each academic year and HTS majors are eligible for the IAC Dean's Scholarship and IAC Dean's Internship.
The Ivan Allen College Dean's Scholarship is given to incoming freshmen in recognition of a high school record of academic excellence, visionary leadership, and outstanding public service.  The application for Dean's Scholarships is a competitive, merit-based process. Scholarships are awarded in the spring to high school students who enroll for fall semester in majors within the Ivan Allen College of Liberal Arts.
The Ivan Allen College Freshmen Research Internship is given to incoming freshmen in recognition of a high school record of academic excellence, visionary leadership, and outstanding public service.  Students are given an opportunity to conduct academic research with a faculty member and earn up to $1,250 per semester (fall and spring semesters) for a total of $2,500 during the academic year.
The Bellon Award is given in memory of the late professor Dr. Bernard P. Bellon to a BS- HTS student who has distinguished him/herself in the areas of academic achievement, leadership, research, and personal integrity. Preference is given to a student who is in the third year or above in the HTS major.  Nominations of students by HSOC faculty are due in February each year, and the prize is given at the annual Georgia Tech Student Honors Luncheon and Award Ceremony. The Bellon Award includes a cash prize of $1,000.
HSOC, in conjunction with the Office of Minority Educational Development, also sponsors the Dorothy Cowser Yancy Incentive Award each year. The Incentive Award is given to the African American first year student with the most outstanding academic record based on GPA, curriculum difficulty, and participation in activities related to the student's program of study. The award is sponsored by former professor Dr. Dorothy Yancy, who went on to become the president of Johnson C. Smith University, and is given by the School of History and Sociology in her name.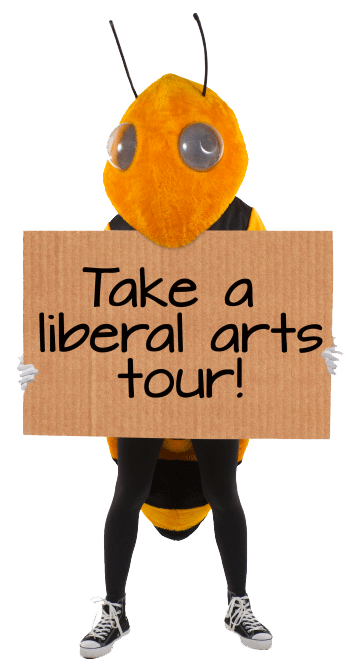 Want to get to know more about the School of History and Sociology?  VISIT US!  
Register for a campus tour especially for students interested in the Ivan Allen College of Liberal Arts.  
Attend Shadow Day, an all-day visitation event for both admitted and prospective students, held on two different dates in the spring semester.  
Can't make Shadow Day? No problem. Email amy.dunger [at] hsoc.gatech.edu (Dr. D'Unger) and we'll set up a tour, arrange meetings with faculty and students, and invite you to sit in on some classes.  
We look forward to meeting you!