Alums from the History, Technology, and Society B.S. program and the History and Sociology of Technology and Science M.S. and Ph.D. programs transition to a wide variety of interesting careers.
Ashok Maharaj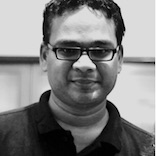 Ashok Maharaj received his Ph.D. in the History and Sociology of Technology and Science in 2011. He moved to India soon after graduation to take a research position with Tata Consultancy Services – India's top IT firm. He is currently acting as a lead and mentor in the Social Media and Workplace Re-imagination Practice. Over the last few years he has conceptualized and developed award winning gamified learning systems to help thousands of associates in the organization. Two critical patents in the learning and assessment space were filed in the US. His current research is in the field of "Positive Computing" – the design and development of technological systems to support well-being and human potential.  After moving to India, Ashok and Dolly, his wife, adopted a village and started a NGO called Skills Studio to cater to the educational needs of underprivileged kids.
Ellie Smith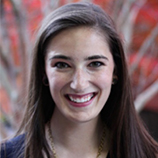 Ellie Smith graduated with a B.S. in History, Technology, and Society in 2015.  After graduation, she began work at Accenture, the global consulting firm with over 320,000 employees world-wide. Ellie reports that consulting has been an awesome experience and working with diverse clients who have diverse problems makes every day interesting. One of the things that has helped her transition from school to work has been my time in the School of History and Sociology. Her experiences at Georgia Tech laid a strong foundation of skills that have translated to consulting exceptionally well.
Joel Hewitt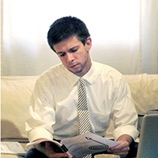 Joel Hewitt received his M.S. in the History and Sociology of Technology and Science in 2011.  After working at energy consulting firm Wood Mackenzie in Houston, Texas, he became a consultant for the Bureau of Ocean Energy Management (BOEM), which is part of the U.S. Department of the Interior.  At BOEM he worked on reports covering the history and policies of deepwater drilling in the Gulf of Mexico from roughly 1975 to 2010.  In 2017, he started working at the Homeland Defense and Security Information Analysis Center (HDIAC), an entity of the Department of Defense, where he is a Subject Matter Expert focusing on energy and critical infrastructure issues as it relates to the military and homeland security.  Joel credits the school's excellent reputation for bringing him his "big break" halfway through the graduate program.  In his current job, he is writing what is essentially a history of technology, which is precisely what he went into the Ivan Allen College to study.
Angelina Callahan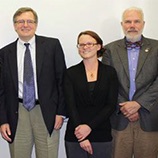 Angelina Callahan graduated with an M.S. and is an Associate Historian at the Naval Research Laboratory (NRL).  HSOC faculty helped Angel tailor her research to topics of historic and policy relevance.  At the NRL she communicates with lab administration and researchers about how R&D practice evolves over time. Corroborating their perspectives with archival records, she works to shed light on how federal labs are critical nodes of organizational activity, intended to marshal talent for more effective governance, national defense, and multilateral security. HSOC prepared her for a career of adaptation, making it less daunting to tackle the history of a lab pursuing many scientific disciplines. The history office archives documents, conducts interviews, and writes histories in many forms, work facilitated by Angel's professors' examples of writing clearly and interrogating material efficiently.