Study Abroad
Georgia Tech has an exceptional array of study abroad programs. For many, spending time abroad is a life-altering experience and a path to a more rewarding career. HSOC faculty and students are closely involved in programs in Metz, France, and Oxford, England, as well as other programs in Australia, China, New Zealand, Spain, and elsewhere. Students interested in study abroad should contact the Office of International Education for more information.
Study abroad with HSOC faculty in our  study abroad program Sustainable Cities Past and Present: Focus on Fes in summer 2024.
International Plan
The International Plan (IP) is an innovative program that allows Georgia Tech students to receive a specially designated degree in recognition of their having completed a significant portion of their education abroad. Requirements specific to a BS- HTS degree with the International Plan option are described fully in the general catalog.  For information, visit the International Plan website.
Global Internship Program
The Global Internship Program (GIP) is an immersive experience designed to complement a student's education with international work experience.  The GIP is designed to provide the ultimate work experience, including practical training; cross-cultural learning; and acquisition of skills that will set participating students apart.  The GIP may also be used to satisfy requirements for the International Plan.  For more information, visit the Global Internship Program website. 
Resources for International Experiences
Earning Credit
International experiences can happen in a wide variety of ways.  Some students choose to attend Georgia Tech-sponsored study abroad programs, in which they earn academic credit in courses that are taught by Georgia Tech faculty.  Students may also participate in exchange programs or other non-Georgia Tech programs.  Options to earn credit vary in these programs.  Some students also choose to intern or volunteer abroad.  Paid internships may be eligible for audit credit, while unpaid internships may be eligible for HTS credit.
History and Sociology Majors Talk About International Experiences
Hayden Gregg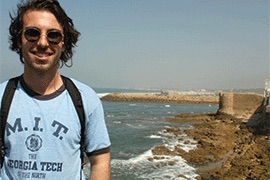 I was looking for something different in my study abroad and opted to enroll in a Spanish university rather than the typical Tech faculty-led trips. This helped me to work on my language skills, as none of my professors (and a majority of my classmates) spoke any English. It was hard at first and scary experiencing a new culture and a new language, but the program allowed me to really see what it was like to be a Spanish college student and opened my eyes to different ways of living.
Tanner Hendrick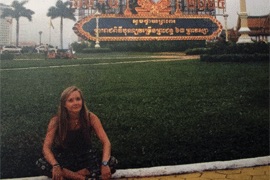 When I went on the Southeast Asia Summer Program, my group got to see these beautiful karst peaks from all sides as we kayaked down the Nam Song River with two local guides.  We even made friends with a few water buffalo along the way!  This was an amazing way to see the Laotian culture and landscape up close and personal.
Katie Ledbetter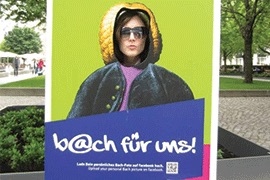 I went on the German Language for Business and Technology (LBAT) study abroad program. My German was sufficient, but studying the language didn't expose me to the cultural touchstones. Every German knows about Tagesschau, Struwwelpeter, and the life story of Goethe, but any casual references to these pieces of shared knowledge would go right over my head. When I returned to the U.S., I started to consider the shared knowledge of Americans. I learned a lot on my study abroad, but I also discovered a new way of looking at the American culture I took for granted.