The History and Sociology of Technology and Science doctoral degree program trains exceptionally qualified students for a variety of professional careers.
Led by a multi-disciplinary faculty, it encourages students to develop exceptional scholarship on important issues regarding the place of science and technology in modern human affairs. The program offers a genuinely integrative education, melding specialized study pertaining to science and technology with traditional disciplinary training. Students choose to concentrate in one of two disciplinary two: technology, science, and modern history, or sociology of science and technology. Students achieve the Ph.D. through successful completion of comprehensive examinations and a dissertation, as well as other requirements. Upon receiving the degree, they pursue diverse career pathways. Many graduates have made careers as college faculty in history, sociology, or an area of science and technology studies. Others exploit their unique cross-disciplinary knowledge and analytical abilities outside the academy in think tanks, public agencies, and private business.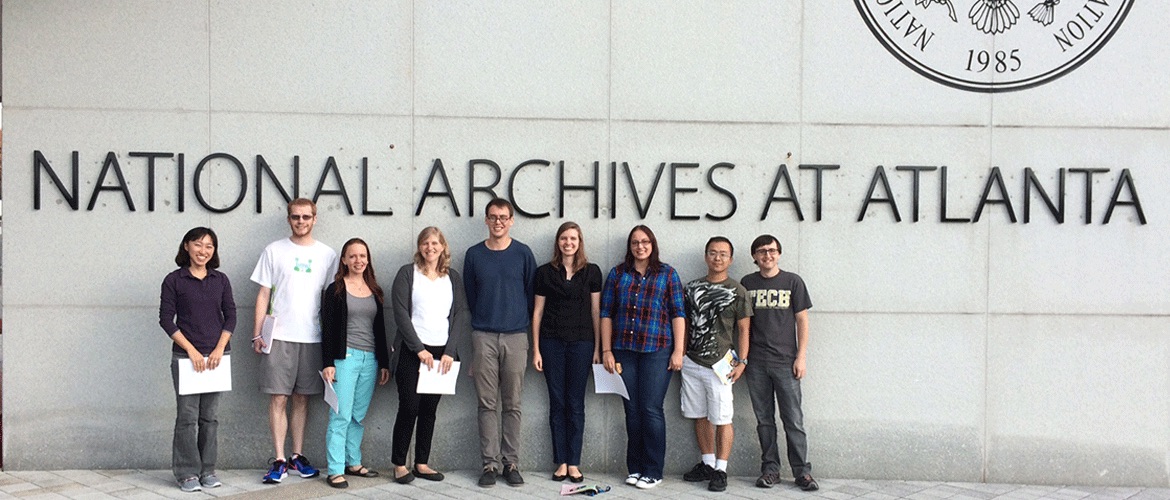 Ph.D. Program Details
Program Requirements
Doctoral students must complete the required courses for the master's degree. Beyond these, there are no specific required courses. Students concentrate on completing two additional tasks: their comprehensive exams and successful defense of a dissertation making an original contribution to scholarship and research.
Advising
LaDonna Bowen (Old Civil Engineering Building, Room 108D, ladonna.bowen@hsoc.gatech.edu, 404.894.3198) advises all graduate students in the HSTS M.S. and Ph.D. programs. To request a permit or a directed reading/independent study, visit to the online request page.  Important forms and information for the HSTS graduate programs can be accessed online.
Graduate students in the School of History and Sociology (HSOC) are encouraged to meet with their academic advisor and the Director of Graduate Studies to plan schedules, verify degree requirements, and develop an overall plan of study.  Advisors can also offer guidance about a variety of research and teaching opportunities.
The Comprehensive Exams
Students pursuing the Ph.D. will typically enroll for a third year of graduate courses (directed readings and, when appropriate, core electives) to help them prepare for a set of comprehensive examinations covering three fields.
For students concentrating in technology, science, and modern history, fields must be distributed in these areas:
history of technology and/or science
modern history (global or with a specific geographic focus)
Those concentrating in the sociology of science and technology must complete exam fields in:
sociology of science and/or technology
social theory and social structure
Students choose a third field suitable to their scholarly interests in consultation with their faculty advisors.
At most, one of the three fields may be taken under the supervision of faculty residing outside HTS.
The Dissertation
The key requirements for the Ph.D. degree are the writing of an original doctoral dissertation and the successful defense of its conclusions in an oral examination. With the assistance of their primary faculty supervisors, students first prepare a prospectus, which must be read and approved by three other members of the faculty. The prospectus also provides a basis for grant and fellowship applications. The final dissertation is read by the supervisor and four others, including at least one person from another unit at Georgia Tech or from another university.
Graduate Program Contacts