Rachel Black - Analyzing the Impact of Technology Policy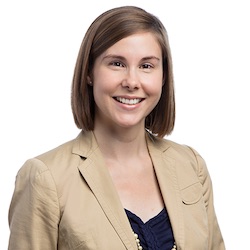 I am currently a senior policy analyst in the Asset Building Program at New America, a Washington, D.C. based think-tank.  My work involves exploring the intersection of technology and policy across a broad set of issue areas. There, I provide research, analysis, and public commentary on federal policies to increase financial security and economic mobility.
My work has been cited by or published in multiple outlets, including the Washington Post, Time, and Fortune.  My op-ed "Give the Unemployed a Second Chance" was featured on CNN.com as one of "New America's 10 Big Ideas" and identified several ways in which employers and financial institutions deploy technologies that marginalize the unemployed and undermine resiliency.
Danny Orrock - From HTS to a Career in Law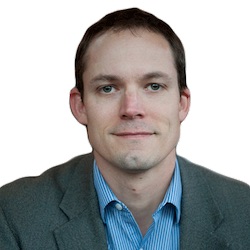 The time I spent as an HTS major helped me develop a strong communication and critical analysis skillset that I have drawn on throughout my career. After graduating from Georgia Tech in 2001, I worked in public policy on the state level, evaluating proposed legislation. Responses were crucial and often required on a short timeframe. Historical perspective never hurts when trying to persuade policymakers.  In 2006, I enrolled in law school at Georgia State. Since passing the bar I have worked in several settings with a focus on software transaction and in 2014 I took a position in the legal department of Fieldglass, a subsidiary of SAP. 
One of the most valuable benefits of HTS is the opportunity to learn about technology through a variety of different settings. Communication, analysis, and an ability to grasp technical ideas are powerful assets to anyone building their career in the 21st century, and the History, Technology, and Society degree delivers this.
Denise Bringslid - Bringing Her HTS Education into the Classroom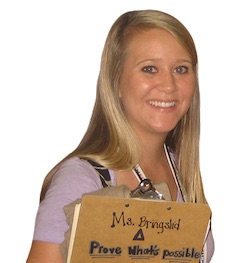 I currently teach 5th grade math at Mary Lin Elementary School (Atlanta Public Schools). Through my experiences in the HTS program at Georgia Tech, I learned to view the world with a critical lens. As I began to see the vast inequities in our country and around the world, I made the decision to pursue an independent project in order to add to the growing body of research within the field of sociology. I won the President's Undergraduate Research Award and had the opportunity to pursue an Honors Thesis under the direction of Dr. Ronald Bayor. As I was very interested in Dr. Bayor's work surrounding race and the shaping of Atlanta, I decided to analyze the sociohistorical effects of race and place on K-12 education by studying the creation and prevalence of achievement gaps within our city. During my research, I became very passionate about education equality and decided to work within the field – this is when I discovered Teach for America (TFA).
After graduating with my HTS degree in 2011, I began my career in education as a TFA Corps Member in the Mississippi Delta. There, I taught 8th grade math, algebra, and 6th grade math. My unique experience at Tech gave me valuable skills related to instructional technology in the K-12 classroom, and I am also able to leverage traits that students who pursue liberal arts degrees at other universities just don't get the opportunity to experience. No matter what K-12 environment I'm in (I've taught at three different schools), I'm always known as the "technology person" – which is a pretty awesome role, as people often look to me for assistance in implementing technology in their classroom.
After I moved home to Atlanta in 2013, I was interested in getting back into sociological research and I began working toward an M.S. in Social Foundations of Education at Georgia State University. My time as an HTS student at Georgia Tech not only helped me find a meaningful career path in education – the rigorous, collaborative, academic work I did as an undergrad more than adequately prepared me for success in my graduate level studies.
Prakash Kumar - Understanding the "Green Revolution" and GMOs in India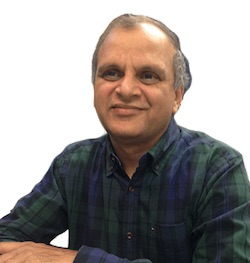 The School of History and Sociology made me appreciate the importance of an empirical work. The program also indulged me to complete a work on a non-U.S. subject while pursuing important national questions. Cambridge University Press published my first book on the colonial and global history of indigo plantations in Bengal (Indigo Plantations and Science in Colonial India). I am currently an Associate Professor of History and Asian Studies at Pennsylvania State University, working on two book projects. One book is a history of hunger in India that argues against the grain of the accepted narrative that the "green revolution" agriculture, with its focus on aggregate yield increase, mitigated the problem of hunger in postcolonial India. My second book project is a history of social movements against GM crops in India, which locates communitarian knowledge in the Gandhian logic of the Indian activists, and is due for publication by Indiana University Press in 2017.