Dr. Johnny Smith talks Muhammad Ali and Malcolm X
In conjunction with the publication of his new book, Blood Brothers: The Fatal Friendship Between Muhammad Ali and Malcolm X (written with Dr. Randy Roberts), Professor Smith made several media appearances in which he discussed the tumultuous relationship between the legendary boxer and the Muslim minister. The much anticipated follow-up to Smith's first book, The Sons of Westwood (2013), Blood Brothers sheds important new light on Ali's legacy in the aftermath of the boxer's death in June 2016.
Smith and Roberts Op-Ed for the Wall Street Journal
Smith interview on NPR's Morning Edition
Blood Brothers excerpt from Slate
Blood Brothers excerpt from The New Republic
---

Dr. Benjamin Flowers Publishes Book, Sport and Architecture
Professor Benjamin Flowers' book Sport and Architecture was published by Routledge in 2017.  This book explores the history of sports architecture and offers an analysis of the social, political and cultural contexts of several sports stadiums across the globe.  Dr. Flowers is Professor in the School of Architecture and a SST Affiliated Faculty Member who also directs the Stadia Lab at Georgia Tech http://stadialab.gatech.edu.
---

Holmes v. Atlanta Exhibit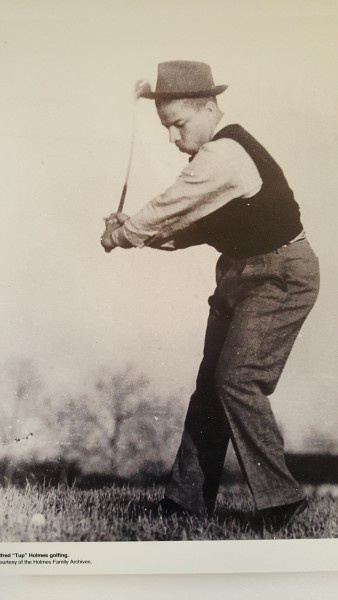 In November of 2015, Dr. Mary McDonald and several Georgia Tech graduate students organized an exhibit displayed at the clubhouse of the Bobby Jones Golf Course in Atlanta celebrating the 60th Anniversary of the historic court case that facilitated the desegregation of public recreation facilities across the country. The exhibit, funded by the Friends of the Bobby Jones Golf Course, is called "Changing the Game"  and commemorates the efforts of Alfred "Tup" Holmes, an African American golfer who challenged how access to public golf courses in 1950s Atlanta was strictly divided along racial lines. Featuring stories, photographs, and other artifacts documenting Holmes' historic Supreme Court case, the exhibit seeks to draw attention to the role of Atlanta's sport culture in the desegregation movement while preserving the history of the Bobby Jones course.
The spirit of the Supreme Court's Holmes v. Atlanta ruling followed their landmark 1954 decision in Brown v. Board of Education which overturned the legality of "separate but equal" state education laws. Holmes v. Atlanta was among the first cases to extend this precedent beyond education into other public accommodations and arguably had a more immediate impact. Fittingly, Tup and Oliver Holmes along with Charles Bell played the North Fulton golf course on December 24 and the Bobby Jones course on December 25, 1955 thus desegregating Atlanta public golf courses.
For more information, visit the exhibit website: https://pwp.gatech.edu/holmesvatlanta/
Media coverage of the Holmes v. Atlanta exhibit:
New exhibit commemorates historic supreme court ruling on golf course desegregation - Ivan Allen College of Liberal Arts
Atlanta desegregation began on a golf course - Atlanta Journal Constitution
Famous course honors golfer who desergregated it - Dalton Daily Citizen
History made on golf course - Reporter Newspapers
---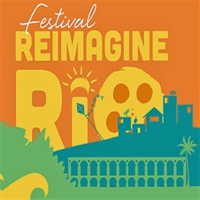 Dr. Kirk Bowman's Documentaries about Sport Continue to Wow Audiences
Professor Bowman, the Jon R. Wilcox Term Professor in Soccer and Global Politics, continues his work as the Co-Founder of "Rise Up and Care," a non-profit organization that supports high-level performance training (including sports) as a means to encourage youth development in Brazil. This past March, one of the five documentary films he helped to produce, "Bad and Birdie Man," screened at the 41st Atlanta International Film Festival. This film follows Sebastião's quest to use badminton to assist the children in his community of Chacrinha, Rio de Janeiro. With love, hard work and dedication, members of the badminton team qualified for the 2016 Olympic Games. After debuting during the 2016 Rio Olympics, Professor Bowman's five documentaries are now being shown in schools throughout Rio de Janeiro.  
One of these films, Bad and the Birdieman (2016), follows Sebastião, a native of the Chacrinha favela in Rio, who founded a badminton league that against all odds grew from its humble beginnings to develop multiple internationally-ranked players.
Dr. Bowman is Professor in Sam Nunn School of International Affairs and a SST affiliated faculty member who is currently writing a book that uses soccer to explore the theories and concepts of comparative politics.You can read more about Doctor Bowman's work with Rise Up & Care here:
Rio film events during 2016 Olympic Games higlights innovation by and for the world's poor - Georgia Tech News Center
---

Other SST Media Appearances
Professor Matt Ventresca writes for Engaging Sports: Can Technology Alone Solve the Concussion Crisis?
Professor Mary McDonald interviewed for Pacific Standard article: Imagining an America Without Sports