Profiles
Ann Louisa Brewton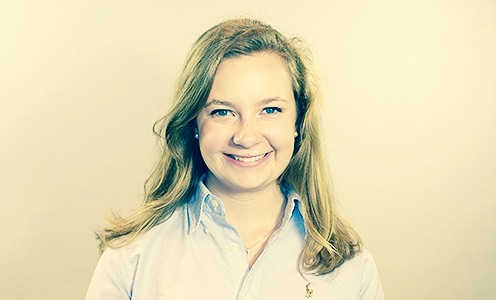 In what activities are you involved?
I currently serve as chaplain for my sorority and on the executive board for Volunteers Around the World, which seeks to improve access to healthcare and sanitation for people around the world. 
What have you done so far while at Georgia Tech?
I interned with the Millennium Gate Museum in Atlanta as a research intern for The Art of Diplomacy: Winston Churchill and the Pursuit of Painting exhibit. I co-created the audio guide app and was published in their quarterly magazine. I attended Georgia Tech Lorraine in the summer of 2015. 
What do you like best about the HTS major?
History, Technology and Society is an incredibly flexible degree that allows me to pursue a career in a variety of fields. I hope to go on to medical school after graduation to start a career in healthcare. All my professors know who I am and genuinely want me to succeed in all my academic pursuits. They are completing impressive, full time research but also make teaching a priority. 
What do you love about liberal arts at Georgia Tech?
Liberal Arts at Tech are an unique experience to be a part of as a student. We learn skills and have opportunities to solve real problems relevant to the world we live in today. I believe this gives us a competitive advantage over traditional Liberal Arts students as we move forward. 
Have questions for Ann Louisa? Contact Ann Louisa.
Taylor Jarrells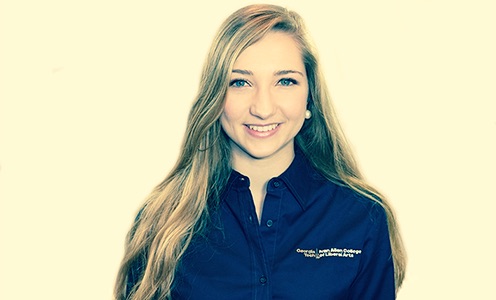 In what activities are you involved?
I'm a Connect with Tech Host and Advisory Board Member, a member of Phi Mu Social Sorority, and an Ivan Allen Ambassador. In the past I have been the Contributing Editor of The Odyssey, a FASET leader, a participant in the Leading Edge Leadership Coaching program, a GT1000/2813 Team Leader, and a member of the Georgia Tech Symphonic and Concert Bands.
What have you done so far while at Georgia Tech?
I have volunteered with Tech Beautification Day, Team Buzz, Dance Marathon, and at the Atlanta Humane Society. I also work at the Campus Recreation Center, and have interned at Applied Medical, Peachtree Publishers, and Cox Automotive. 
What do you like best about your major?
History, Technology, and Society allows me to combine my interest in science, technology, and medicine with my passion for history. I love the flexibility of my major as it allows me to explore classes both in and outside my department. Not to mention, HTS has top notch professors and faculty members that you can get to know personally and that genuinely care about your success.
What do you love about liberal arts at Georgia Tech?
Liberal arts at Tech provides you with the unique opportunity to study humanities and social sciences at a research 1, technology-oriented school Ivan Allen College takes traditional liberal arts programs and makes them more applicable to solving the challenges of today's world. Its global perspective, small class size, outstanding faculty, and abundance of opportunities to pursue your interests make liberal arts at Tech truly one of a kind.
Have questions for Taylor? Contact Taylor.