Mission Statement of the HSOC Anti-Racism Action Committee (ARAC)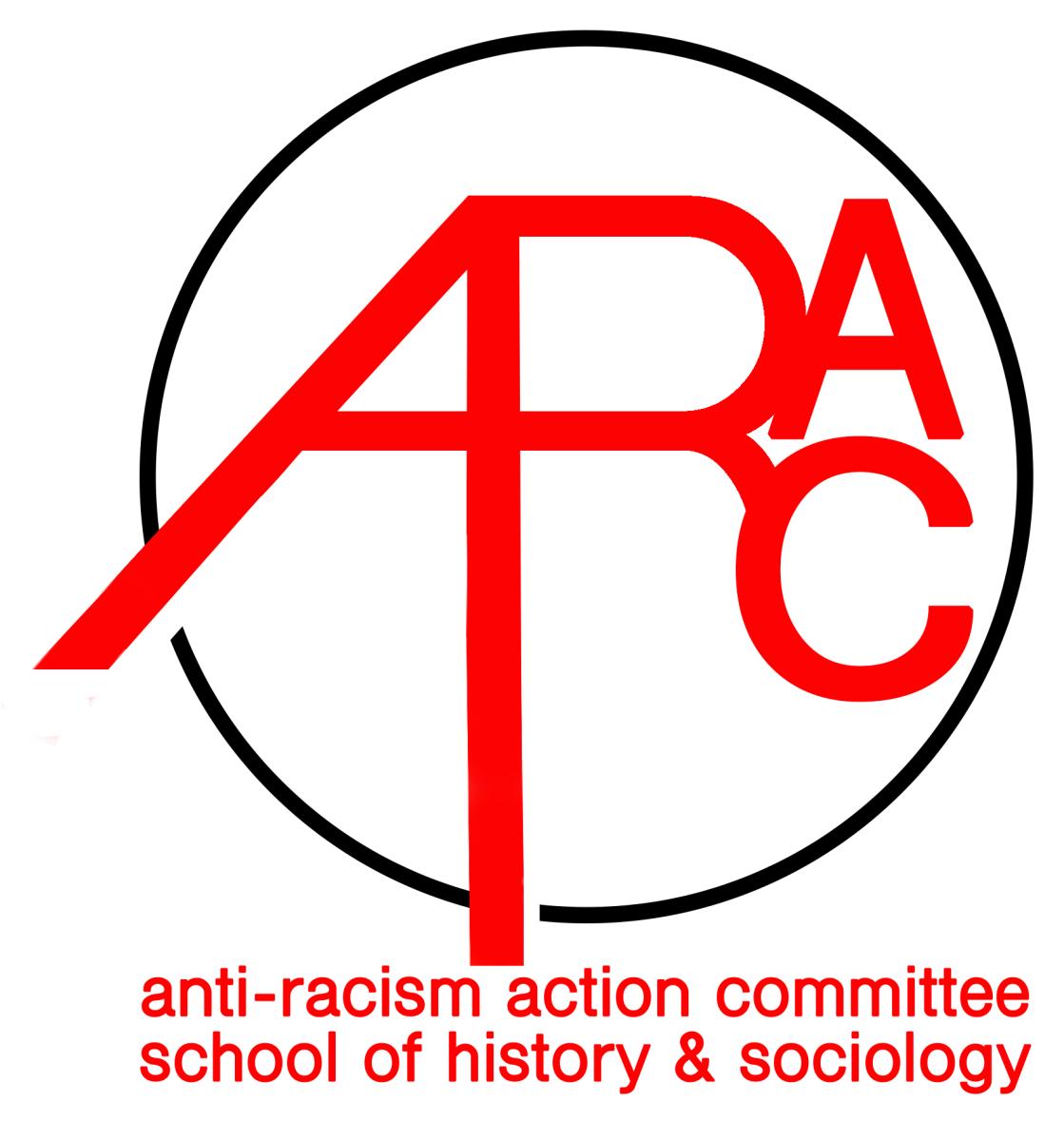 The goal of the School of History and Sociology (HSOC) is to "nurture an environment in which students and faculty can develop awareness and understanding of the social and cultural dimensions at play in all scientific and technical endeavors, in every corner of the globe, including those in our own city, state, and region." As such HSOC can no longer ignore the overwhelming role racism plays in thwarting this objective and our ability to be a leading voice within the University.
The current national and international reckoning with systemic racism and injustice has led the Georgia Institute of Technology and HSOC to a much more critical self-examination, and it is clear that we still have a long way to go in our efforts to make our community as inclusive as it must be. In discussions with students, alumni, faculty, and staff, we have heard stories of inexcusable experiences with racism. These stories have pained us and galvanized us in equal measure. We must first acknowledge and critically examine how our School's own practices have contributed, however unintentionally, to the racism and injustice that people of color have experienced at our university. Furthermore, we cannot be content with gradually reducing the number and intensity of these experiences and gradually improving the quality of the experience of people of color at Georgia Tech and HSOC.
Instead, we must recognize that this is an urgent crisis that demands immediate adjustments as well as long-term strategic plans to ensure that Georgia Tech becomes an anti-racist institution. We see HSOC's faculty, staff, and students as leaders for not only our university and the University System of Georgia, but for other universities and colleges throughout the country as well. The HSOC Anti-Racism Action Committee defines anti-racism as the active opposition to systemic racism through intentional actions, policies, and practices. This opposition to racism must be present at the individual, interpersonal, institutional, and structural levels, with understanding and commitment from all in the HSOC community, as we all bear responsibility for the fulfillment of our mission.
With the development of this new HSOC anti-racist action committee we hope to increase attention to the necessity of challenging persistent inequities in our School and thus to enable every member of our community to feel an equal sense of belonging. As we are already a leader in Black Feminist thought thanks partially to the widely regarded Black Feminist Think Tank, the HSOC Anti-Racism Action Committee intends to continue to apply a Black Feminist praxis in challenging the intersections of racism alongside various other forms of oppression, such as sexism, heterosexism, transphobia, xenophobia, and ableism, in our School and University.
The objectives below outline the committee's initial plans to decolonize our curriculum, educate our faculty and students, strengthen our future hiring practices, and contribute to anti-racism work beyond HSOC.
1) Press Georgia Tech's library to obtain the main databases needed to study and teach about Black history and related fields.
2) Revisit/revise the undergraduate curriculum, including existing course titles, exploring new course offerings, and potentially amending requirements for the major. Develop a robust Black Studies minor using HSOC's existing African American Studies Certificate as a starting point.
3) Press Georgia Tech to the hire faculty in the fields of African American and/or African Diaspora history and sociology.
4) Locate and hire an external consultant to assist in designing proactively equitable practices around hiring, promotion and tenure, and periodic peer review as well as to help create spaces where faculty can voice concerns related to the work of this committee.
5) Make this committee a permanent standing committee in the School of History and Sociology.
Committee Members
Sherie Randolph (Chair)
Mary McDonald
Amit Prasad